New Patients Please Call 561-972-5917
Please utilize our new texting number: 954-420-8846. You can text us at this number to let us know you have arrived in the parking lot for curbside service, give us your OTC order, request refills, and pretty much anything else and a team member will respond!
COVID 19 rapid test available now- Results in 15 minutes! Contact us for details!
Linton Square Pharmacy now has 91% and 70% alcohol, Thermometers and Bathroom Tissue in stock!
We fill new and existing prescriptions in-store, by phone, online, and with our mobile app.
Transfer your prescriptions to our pharmacy using our simple and secure online transfer form.
Visit us in store or get in touch with a member of our pharmacy staff. We're always happy to assist you.
COVID-19 Procedure For Entering Our Store
Please adhere to the following procedures to keep our patients and our staff safe:
All customers are asked to use a mask inside the store or wait in their cars and utilize our drive thru
Please use hand sanitizer provided to use the key pad feature or wear gloves
Please follow the social distancing markers on the floor to help with 6 foot spacing and aisle-way directional marker
Our Pharmacy
Linton Square Pharmacy has been servicing the community for over 20 years. We are proud to be an integral part of the Delray Beach Community. We are here to support the health of our patients by offering personalized service and attention, we want our customers to live their healthiest life.
Your Partners In Health
Linton Square Pharmacy Team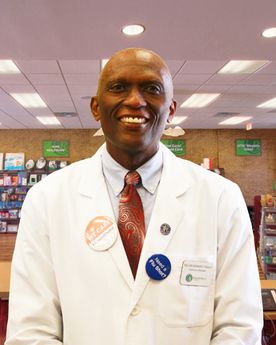 Dr. W. Barnhart, PharmD, Rph
Pharmacist and Pharmacy Manager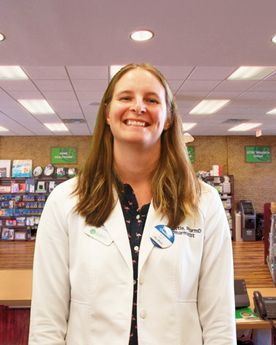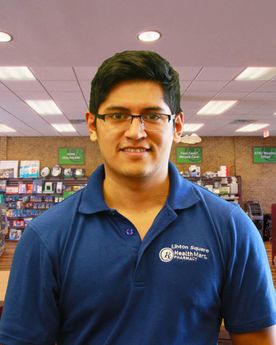 Carlos Alvarez
Certified Pharmacy Technician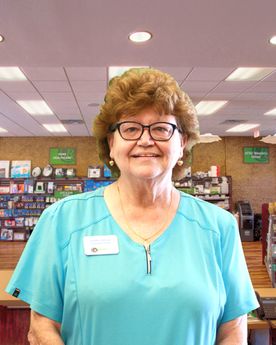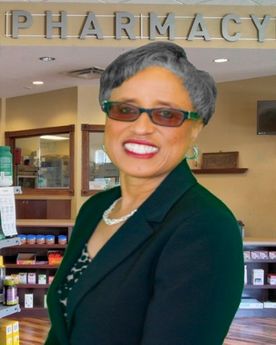 Become a Pharmacy Insider
Subscribe to our newsletter for promotions, health news and savings
Your Pharmacy Experts
Trust Us With Your Health


At Linton Square Pharmacy & Medical Supplies, we believe that being a local independent pharmacy means providing healthcare and compounding services to our patients that are customized to meet their needs. Visit us today and let us take care of you.

Download Our Free App.
Your health information in one place.

✓ Refill 24/7 »
✓ Set Reminders »
✓ Save on Medications »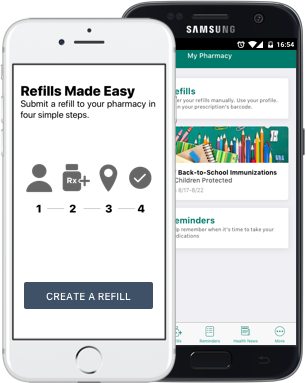 Elynn Spielman Weisberg
Shout out to Linton Square Pharmacy! I received amazing service! A+A+A+!

Mike F.
"Most amazing Pharmacy! They treat you like family! I can't say enough good things about William, Suzette, Cheryl & Kim. They are the ones I'm in contact with the most! The staff there in general is awesome!"

George B.
"Awesome place! Great products that you don't usually find at pharmacies. Friendly staff. Great experience. Didn't know it was so close to home"

Bobby S.
"I was impressed with their top notch customer service and friendliness. Something the big box stores have lost. I strongly suggest giving them a visit."
Linton Square Pharmacy & Medical Supplies combines high quality products with personalized care. Our staff is happy to help you with any questions you may have.
Check out our weekly health news blog, or subscribe to our newsletter and receive updates on health articles, promotions, specials and much more.
We offer a wide variety of services including conventional prescription filling, compounding, travel vaccinations, pet care and much more.

We'd Love To Hear From You
At Linton Square Pharmacy & Medical Supplies, we're committed to helping you live a healthier life. Our pharmacy staff would be happy to help you with any questions you may have.
New Patient: 561-972-5917
Current Patient: 561-272-0015
Fax: 561-272-3059